Inside Egypt off-the-beaten-path
January 15-27, 2019
From $4,175 VALUE PRICED FOR THIS DEPARTURE ONLY
Dr. Chahinda Karim leads our expert team who bring context and perspective to your experience
Cairo
Pyramids, Memphis, Saqqara, Solar Boat, Egyptian Museum, Islamic and Coptic Cairo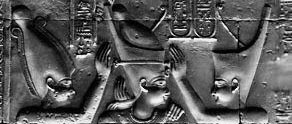 Luxor
2 full days visiting the tombs and temples of:
East and Rarely Visited West Valley of the Kings, Queens, Nobles, Workers
Plus the Carter House and new King Tut replica
1 Full day seminar led by Dr. Karim
Abydos and Dendera day trip
Karnak and Luxor Temple Illuminated at night




5-day Luxury Nile Cruise
from Luxor to Aswan featuring maximum daytime sailing
And shore excursions to Edfu, Kom Ombo, Philae and more


It's not just what you see, but HOW you see it that counts!
Learn more about our value priced departure and insider experiences!

Seize the moment and the value - Travel off – the – beaten – path with Journeys this January!
Email us temma@journeysofthemind.com
Contact us directly for a brochure
Better yet, speak to an expert and learn more about HOW you will see and experience Egypt
Toll free at 833-865-5568 or 708-383-8739


_______________________________________________________________________________



UNIQUE ENCOUNTERS
IN CAIRO, LUXOR, ASWAN, AND THE NILE RIVER
INCLUDING THE RECENTLY OPENED TOMBS OF SETI I AND NEFERTARI
Led by Dr. Chahinda Karim
of the American University in Cairo
Private travel anytime - Your Way - Our Expertise
A RICH COLLECTION OF PRIVILEDGED EXPERIENCES
THAT EVOKE THE SPIRIT OF ANCIENT AND MODERN EGYPT

Our brilliant scholar will lead you through temples, tombs, museums, mosques, and monasteries.


TRAVEL A UNIQUE PATH LEADING THROUGH EGYPT'S ANCIENT KINGDOMS
6 days in Luxor – the world's greatest open air museum - at a leisurly pace
Encounter the most striking monuments of this magnificent civilization indepth:
The recently opened tombs of Seti I and Nefertari, the rarely visited temples of Abydos and Dendera, many newly opened tombs and temples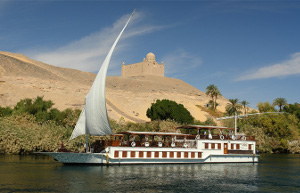 5 days on board a 5-star 7-cabin sailboat
Sailing back through time, as did the ancient pharaohs, on a vessel hugging the river, explore rarely-visited sites, gain an intimate perspective on village life along the Nile river.
Beyond Ancient Egypt there are bazaars, mosques, villages, and churches which offer extraordinary perspectives of the diverse and dynamic culture of Modern Egypt.
Watch "Egypt Is My Name Video"

This is our 28th year working in Egypt. During this time we have built on our expertise, insights, contacts and treasured relationships. Read an article about this tour from the L.A.Times, 10 Top Museum Trips.

Personalize this tour anytime - your way